What we provide
As a member of our subscription service you receive digital reports conference calls, and online meetings.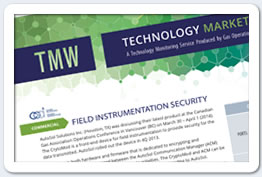 Digital monthly briefings on several innovation related topics including recent developments in tools, products and services, technology research and regulatory news.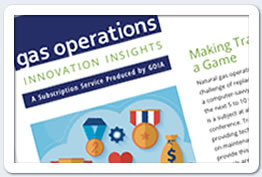 Digital periodic in-depth analyses of a selected priority issues or cutting-edge technology in gas operations.
How Your Company Benefits
GOIA's industry knowledge and analytical skills reduces complex information into highly useable and actionable information that aids your company in:
Improving productivity and safety for your field crews and back-office staff.
Protecting assets by helping you understand which new developments will impact your business.
Increasing knowledge retention through access to our database.
Attracting new and qualified hires eager to work for companies employing the latest technologies.
Download Sample Report
See Plans and Pricing